Everytime I get an update from CC cleaner free program there is a box that doesn't get unchecked for free install of Avast antispyware.


Thank you for the report. Support for the latest CCleaner installer was added in Unchecky v1.2.

Или автоматически: просмотр действий пользователя с галочками в установщиках

In the Norwegian translation, the word "ueffektiv" is used in the advanced settings, when the word "ineffektiv" should have been used. Hope that's easy to change!



That's no longer an issue in v0.4.

ранее была тема, там поправили бету 1 как я понимаю, но в этой версии галочки уже не снимаются! поправьте, ссылка на файл:
aimp_3.60.1433_beta_3.exe

скрин ниже: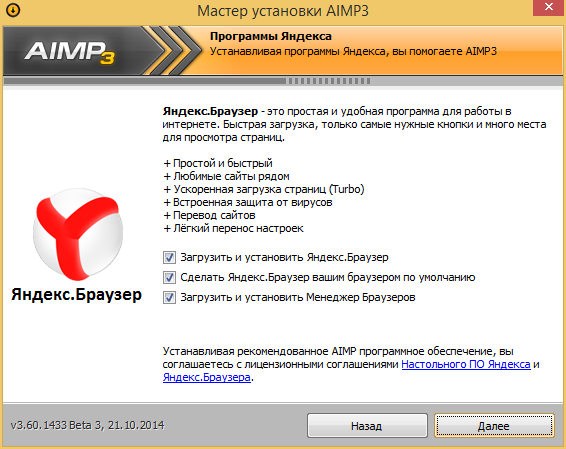 Please make your app fully support 64-bit version of Windows 10.



Support was added in Unchecky v1.0.3.

пропускает рекламу... ссылка на программу: http://www.wisecleaner.com/soft/wisefolderhider/WFHSetup148.exe
скриншот: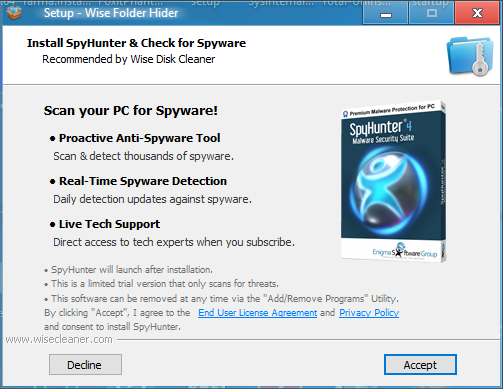 заранее спасибо!

Спасибо за информацию!
У нас не получилось воспроизвести проблему - на нашем компьютере Unchecky определяет рекламу. Возможно у Вас установлена более старая версия программы.